The Top Gadgets For Under $100 That You Need To See
Here is our top 10 list of gadgets and gizmos for under $100 that you just have to see . This is a changeable list so share and bookmark us but more importantly get yourself at least one for the price of a coffee a day for a month and be come a tech god/goddess to all your friends and family.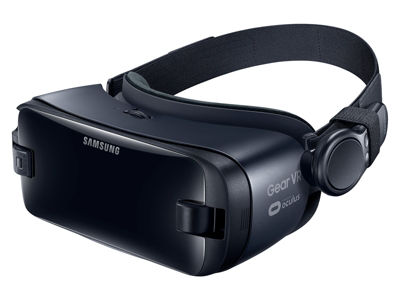 Virtual reality has some big names such as the HTC Vive and Oculus Rift, but these big names are generally unaffordable to the average person. The Samsung Gear VR is one of the best smaller and less expensive headsets on the market by drawing on the tech of the Oculus. The headset uses a Galaxy smartphone as the screen which means you need to own one of the 6 compatible models.
Related : See our Top 100 Gadgets of all Time list here.
The headset has an ergonomic design which is coupled with a foam lining to make the act of wearing the visor as comfortable as possible. There are a lot of developers who are still experimenting with VR which means that the quality of the apps and games available differ.
An Aquaovo Alter Ego Personal Water Filter
Nature can be both caring and cruel with few things being crueler than taking a refreshing sip from a mountain stream only to ingest some nasty protozoa while doing this. Fortunately for anyone coming across a stream, there is a portable water purifier that you can use to make your life easier. The Aquaovo Alter Ego Personal Water Filter will remove any urban contaminants from the water while still allowing the beneficial minerals to remain. This water filter is able to filter up to 750 liters of water before you need to replace it and without any form of aftertaste.
With more and more 4K TVs on the market, it is becoming more important to have access to 4K streaming. The original Chromecast from Google is still viable for this and affordable, but the new simple and slick Chromecast Ultra offers a better solution for streaming 4K videos into your home. Like the other offerings from Google, this device is a great and affordable way of streaming high-quality videos. The device is $30 cheaper than some of the competition like the Roku.
A second vinyl renaissance is upon us and you do not want to be left behind. While it is possible to easily spend thousands on a quality turntable, the amateur audiophile should look at the Audio Technica AT-LP60 instead. This turntable comes with built-in automatic operation and is able to handle 2 speeds. There is also a built-in phono amplifier as well as a replaceable stylus for smooth performance. To use this turntable, all you have to do in place the record on the aluminum plate, press play and listen to the music that defined a generation before the coming of Apple.
The Dot Echo is a small voice assistant speaker which connects you to apps, your home lighting, fans, garage doors and thermostat. You will also be able to play all of your favorite music from the speaker while getting a pizza delivered to your home with this Amazon powered device. The speaker utilizes far-field voice recognition so that it can hear you from across a room regardless of the placement. The speaker will also learn your preferences while starting to pick up your vocabulary and speech patterns.
Mpow Bluetooth Headphones
If you are looking for a budget pair of headphones then Mpow headphones should be on your list. While these headphones do not offer you the same bass as Beats, they are still a pleasure to use. The headphones provide an accurate midrange sound, particularly for the price, using balanced 40mm drivers. There is passive noise isolation which is ideal for any headphones as well as leather ear cups which are very comfortable. These wireless headphones are best for low-volume situations.
The Olloclip is a device which capitalizes on the updated software and hardware of the iPhone 7 cameras. This device is available in a range of different color combinations to match your phone and style. The Olloclip will add lenses to each of the cameras on the phone at the same time which is hard to find with its competitors. You can choose between a 10x or 15x macro lens, a standard wide-angle lens or a fisheye lens.
If you are in the market for a quality eBook reader, the Amazon Kindle is the first place to go. While it does not have the same page-turning buttons or 10 LEDs that the Kindle Oasis has, it is still a great device. The more recent additions to the Kindle family have more than enough memory for the largest book collection and come with updated processes. The touch screen displays allow you to browse your books with ease and the software includes Goodreads integration and a vocabulary builder. This is complimented by the comfortable design and the marathon battery life.
VXi BlueParrott Xpressway II Convertible 93 Percent Noise Canceling Bluetooth Headset with MobileSpec Replacement Car Charger
Cables with headphones are out, but the Advanced Sound model 3 will help you catch up. While there are some better wireless earphones on the market, they will cost much more than these ones. The Model 3 offers full-bodied, clear sound with a very powerful bass. This will allow you to enjoy any music in equal measure.
The Amazon Fire TV streaming box has brought the Amazon Video service into your living room. While the streaming market is fairly crowded, the Fire TV box is powerful and comes with the full arsenal of Amazon services with it. You will be able to use Prime streaming with the box as well as play games and browse the internet. The Amazon Fire TV box also supports 4K HD streaming and has voice recognition software.
So there you have it , our top 10 tech gadgets and devices for under $100 this year feel free to like and share and comment on what you see.